In order to offer you a mature Photobooth, we use only the most modern methods, components and materials. From planning to production to assembly, each step is optimized and well thought out.
Our photobooth is being planned and constructed completely in 3D-CAD, with the advantage that all components are perfectly aligned and match each other 100%. Thus, slight improvements and amendments can be implemented promptly and integrated into the production process. This modern form of construction even offers the possibility to calculate and visualize air currents in the photobooth. That guarantees that in spite of the compact construction no heat accumulations occur. If you buy photobooth, of course the photobooth casing construction can be subjected to virtual endurance tests. So a very compact, light though extremely stable aluminium casing evolves.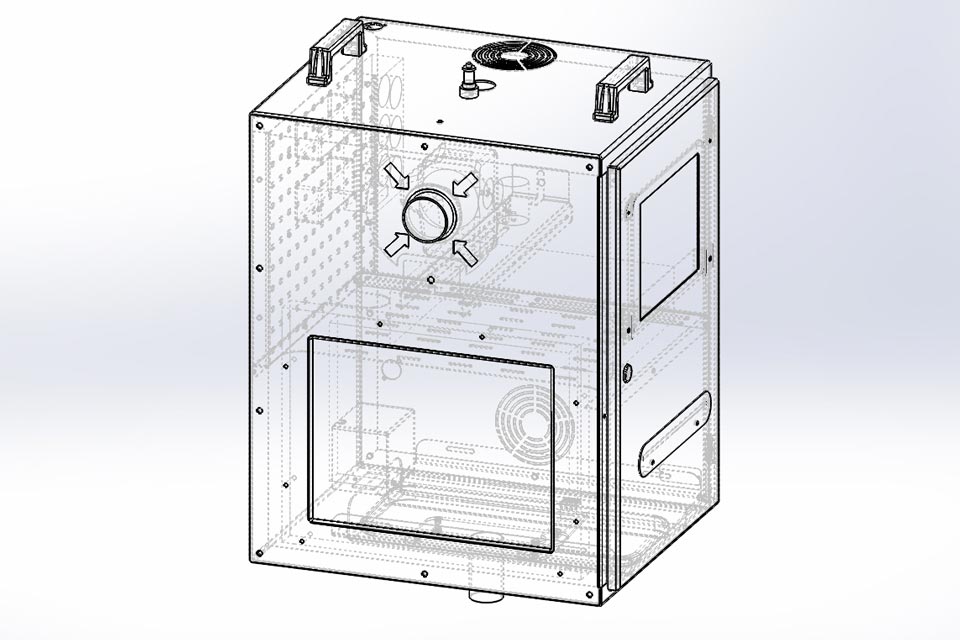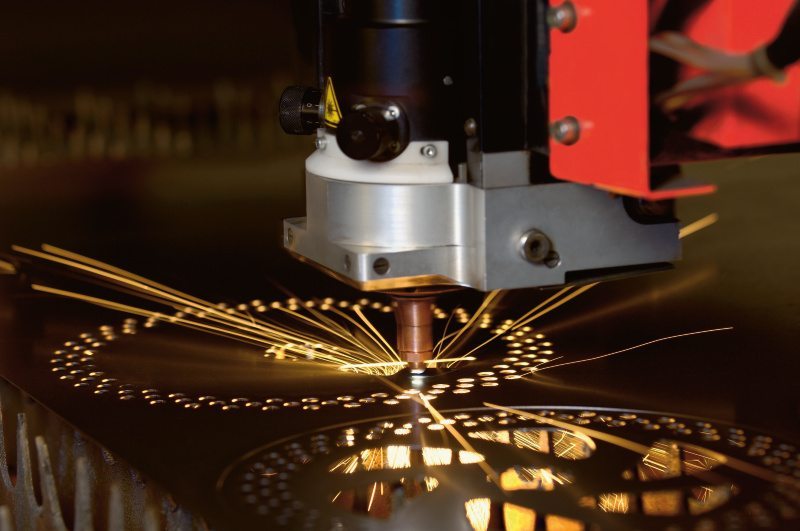 If you buy a photobooth, you will see that our casings consist completely of aluminium and are laser cut. Aluminium combines the advantages of lowest weight with high durability. The laser cutting technology allows for production of complicated pre-cut parts with an incredibly high dimensional as well as reiterative accuracy. After the pre-cut only the burr removing remains to be done. Then the photobooth pre-cuts are tilted into a 3D operated bending machine and furnished with screw threads. After a concluding quality inspection the powder coating of the components follows. This form of coloring is considerably more scratch-resistant and shock-proof than a common wet varnishing.
As soon as all parts are coated, they undergo an additional quality check. Then the photobooth is assembled and technically equipped as requested by you when you buy photobooth. We even develop entirely new parts and solutions and print these parts and prototypes in our own 3D printer.